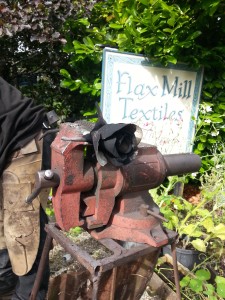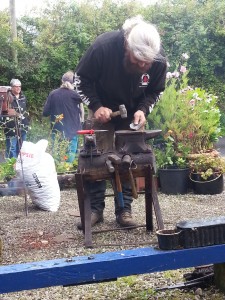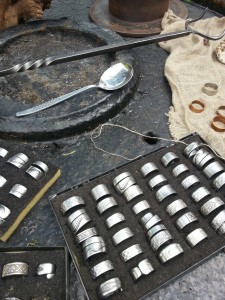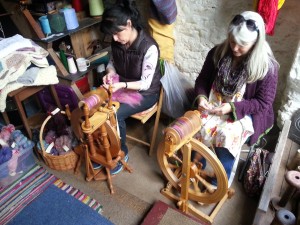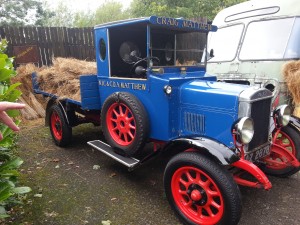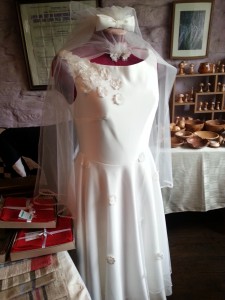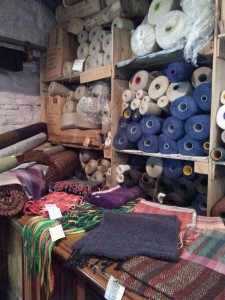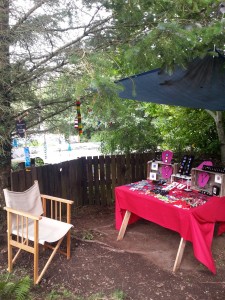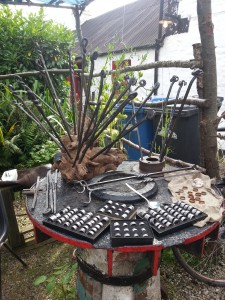 We would like to take this opportunity to extend our thanks to Marion and Hermann Glaser-Baur of Flax Mill Textiles for inviting us to have an information stall at their fantastic festival on Saturday past. There were a host of iron workers, photographers, vintage cars, embroidery classes, jewellery, dress and book makers, weavers, spinners, historians, potters, chefs and countless other people with inspiring craft skills. All this culture and history washed down with a lovely complimentary cup of tea and slice of homemade scone made by Marion herself, in the atmospheric surroundings of the beautiful flax mill bordered with stooks of pulled flax!
Marion and Hermann are some of the few remaining hand loom weavers left in Ireland who use Irish linen yarn such as Herdmans yarn to create 100% authentic Irish linen. Their home is a beautifully converted 200 year old scutching mill outside Dungiven, which they kindly open to the public one day a year, hosting this amazing festival.
Having recently taken ownership of the old post office on the main street in Dungiven, Co. Derry, anyone can drop in and see Marion at her craft, which we would highly recommend as it is well worth a visit!
Thanks again to all involved, and we look forward to attending next year.